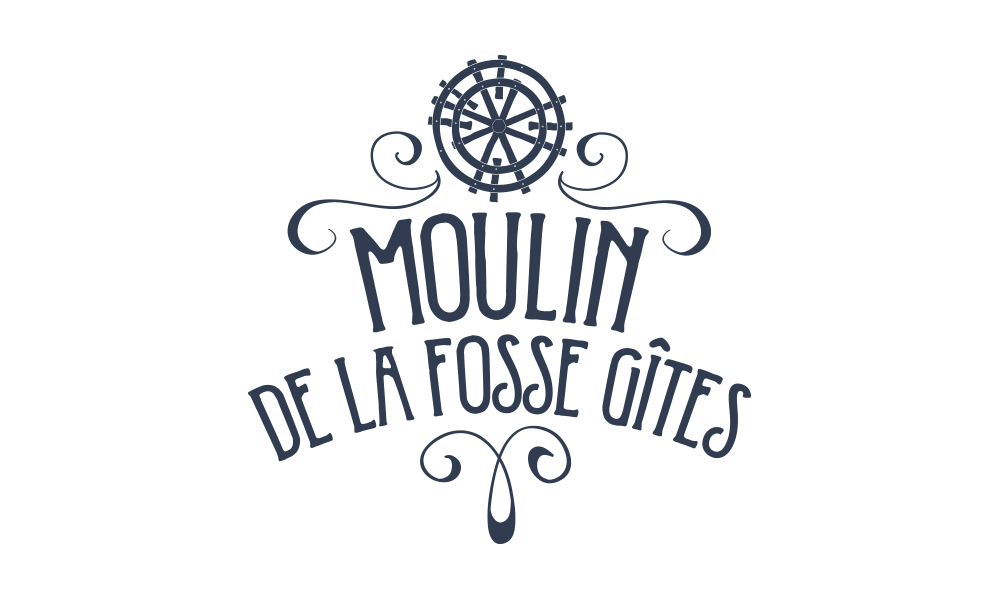 Task:
Logo and website design
Creative direction:
L. Pulford (BrightBox Designs)
Moulin De La Fosse Gîtes is a property located on the Boutonne River in the Charente Maritime region of France and is owned by a couple from Ferndown, Dorset. The property has 2 gîtes – holiday cottages – which are available to book as accomodation if you are ever on holiday in the Charente Maritime region.
We were sent a selection of photos of the Mill, including a specific shot of the mill's wheel, which is housed inside the main building. This image became the leading inspiration of the logo design. The wheel itself – irregular and rustic – gave a good impression of the character of the old Mill.
We set to work drawing the concepts and re-creating the mill wheel was an enjoyable task (making odd-sized planks and intricate bolts for the metal rings in the wheel).
On revealing the finished concepts of the logo design, Kathryn replied with this response:
"We really like the first one. Love the wheel, it's perfect (especially as it's like ours, missing it's paddles and a few spokes), love the font and the French touch with the curly bits. Well done, you have nailed it!"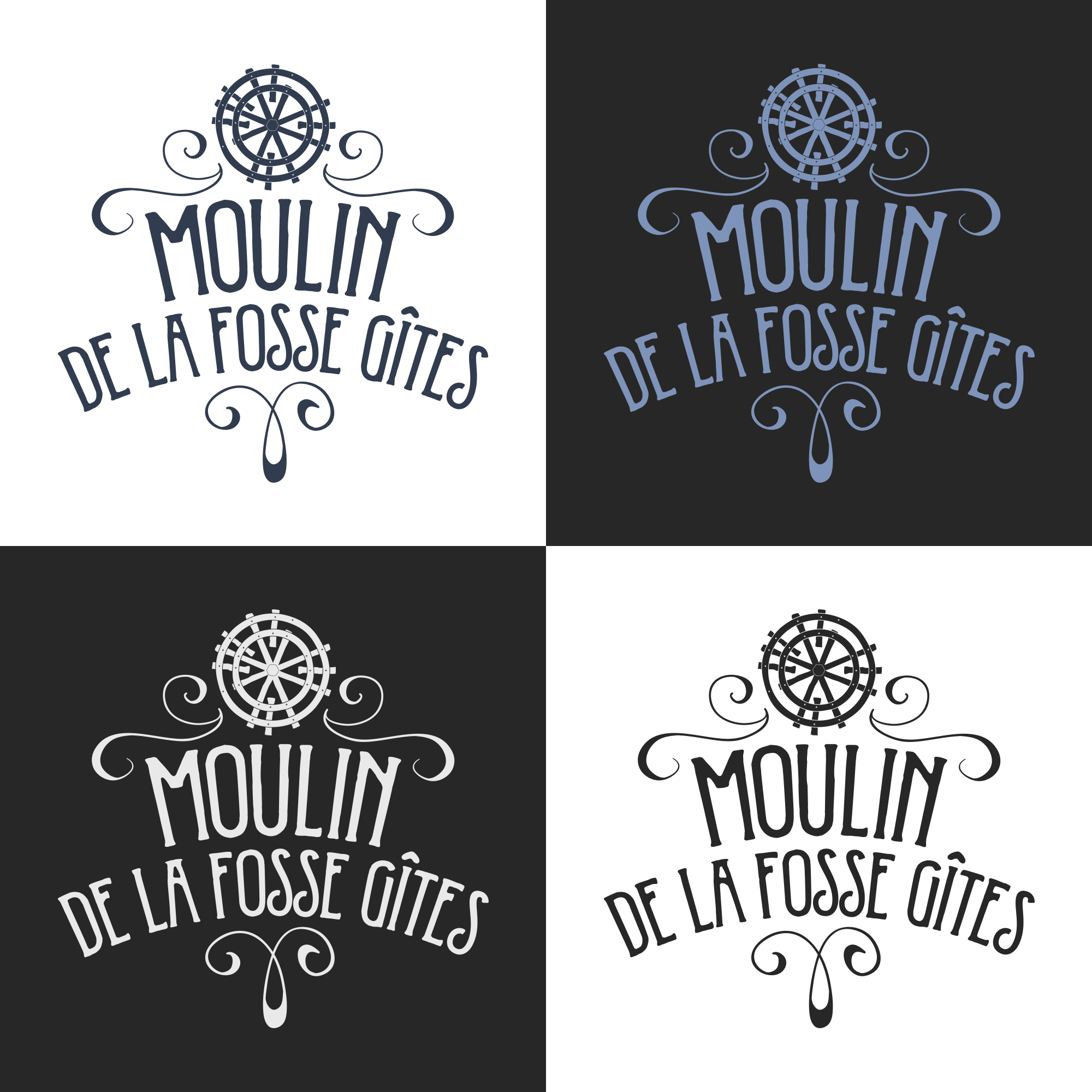 Although the logo is rustic to reflect the character of the mill, the interior to the property is quite modern. The website has a minimalist approach, giving it a stylish finish, along with rustic typography to highlight the character of the property.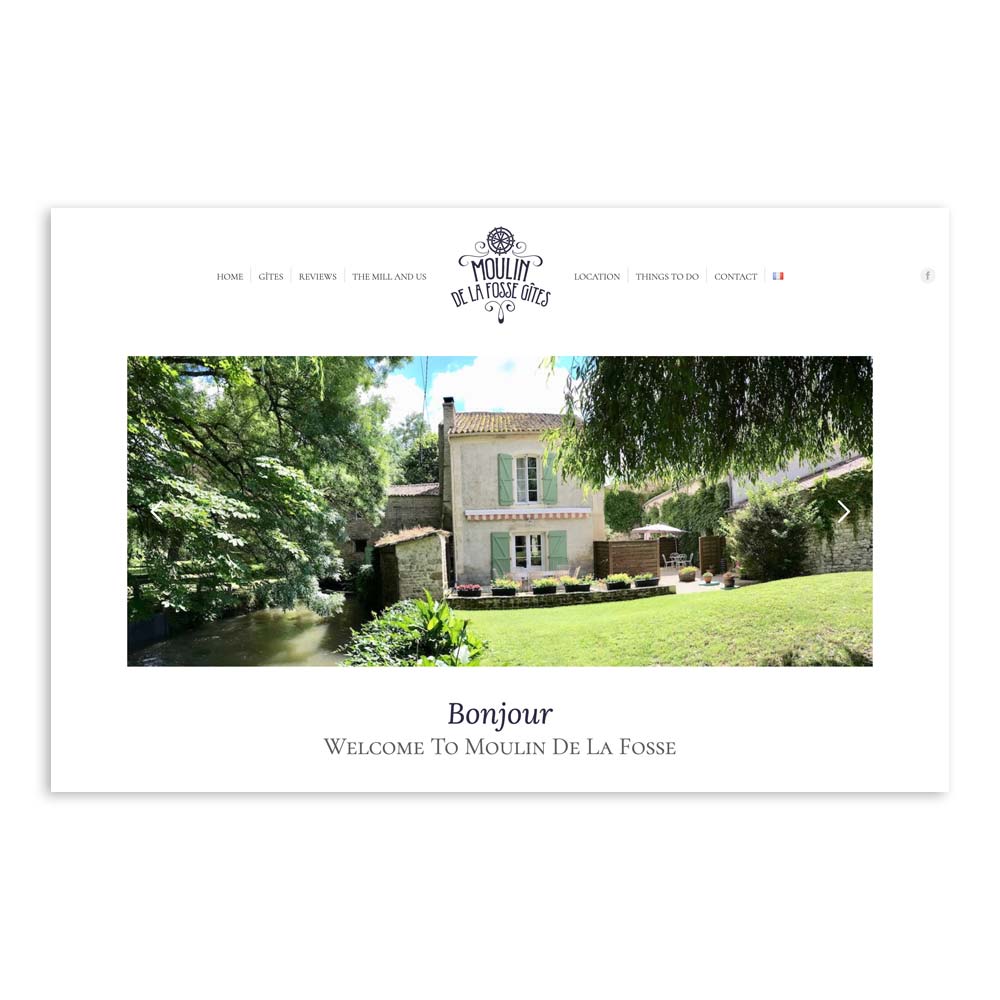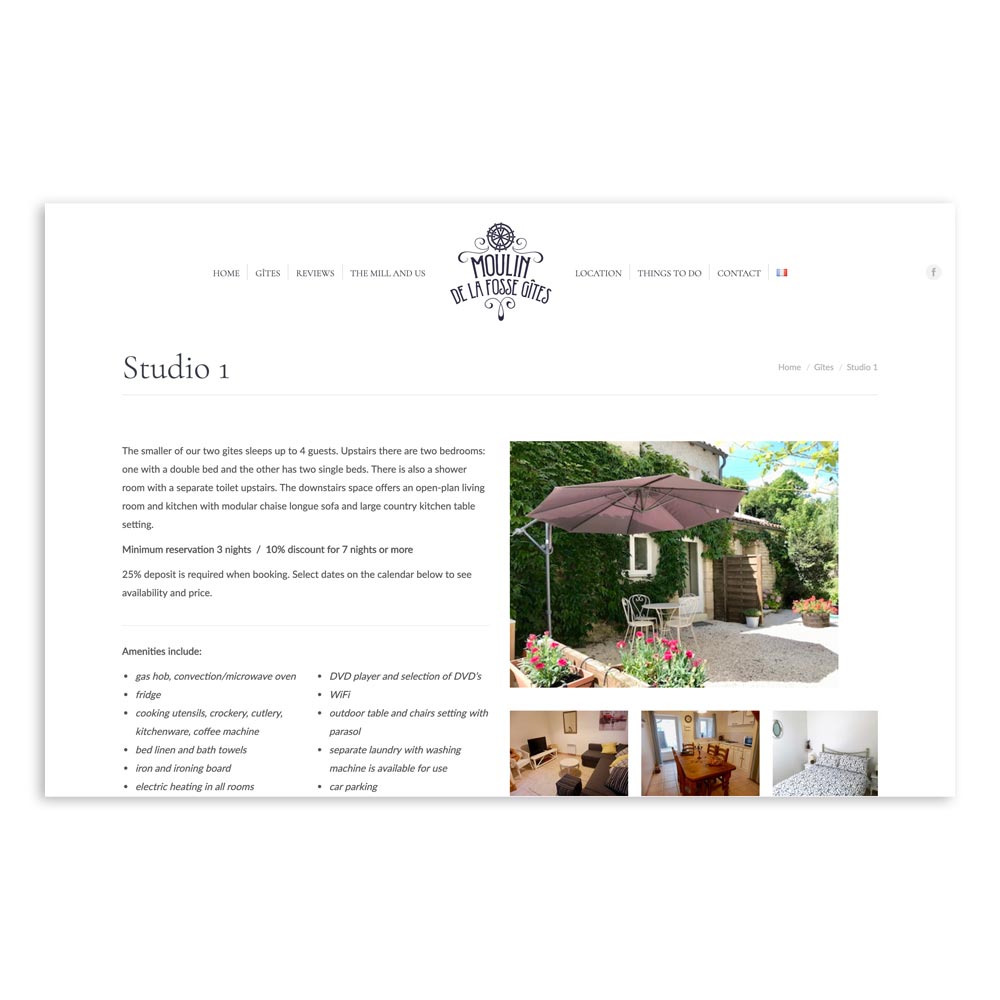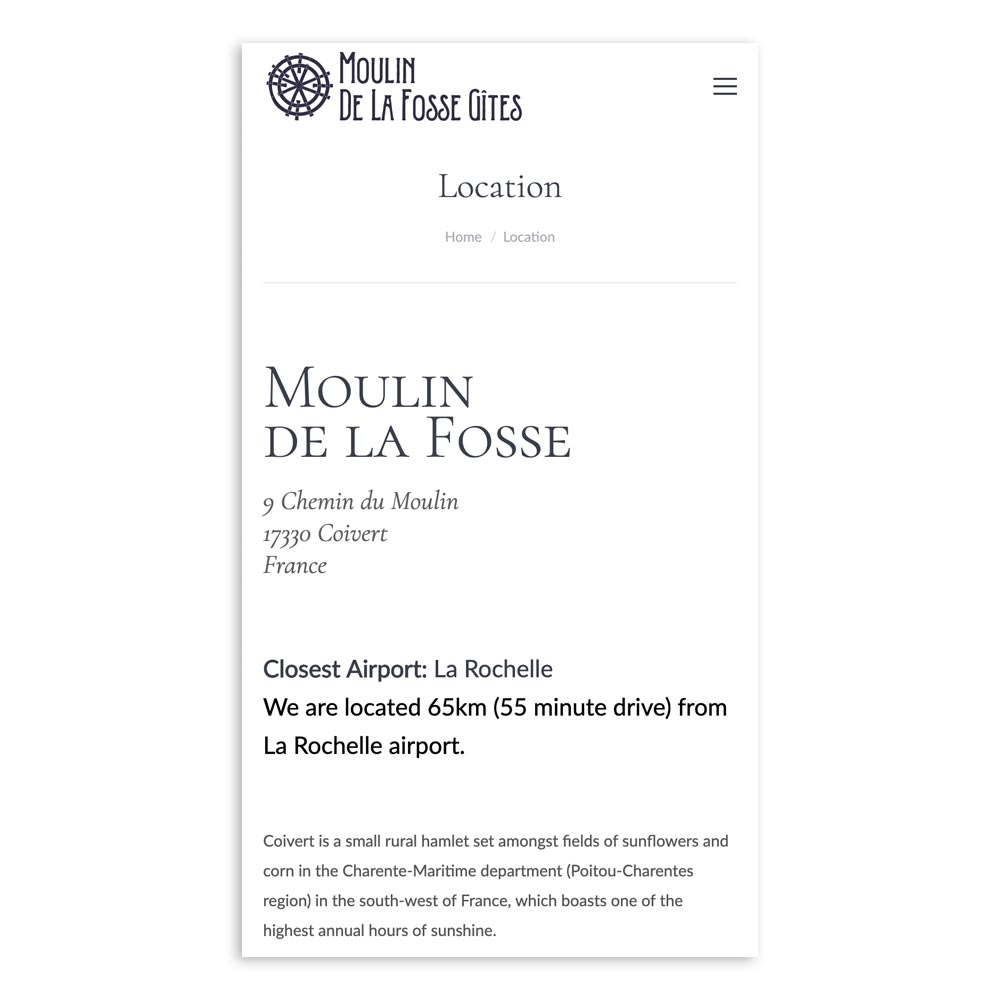 Searching for a website designer with fresh ideas and that would really understand the feel and style we wanted was foremost in our minds. We got all this and more with Louis. He has created us a website that is not only visually pleasing and enticing, but is also easy to navigate, which is highly important for our guests booking accommodation online. Louis also designed our logo which we loved instantly and captures the essence of Moulin de la Fosse. Thank you Louis for all your hard work and creativity.