WEBSITE DESIGN/LOGO DESIGN
Client: R J Lewis Ltd
Task: WEBSITE DESIGN/LOGO DESIGN
Creative direction: L. Pulford (BrightBox Designs)

Designer: L. Pulford
WEBSITE
BrightBox Designs was approached by RJ Lewis Engineering Ltd to design a new website for the company. The brief was for a straightforward and to-the-point design to create a website that shows what RJ Lewis do.
Manufacturing is the key aspect of the company and being specialists in this field, RJ Lewis are highly experienced and cover a vast array of projects.  We felt it was essential to display images of items manufactured by RJ Lewis  along with images of workstations to illustrate the vast amount of tasks the company covers, ranging from machining to electronics and fabrication to assembly.
LOGO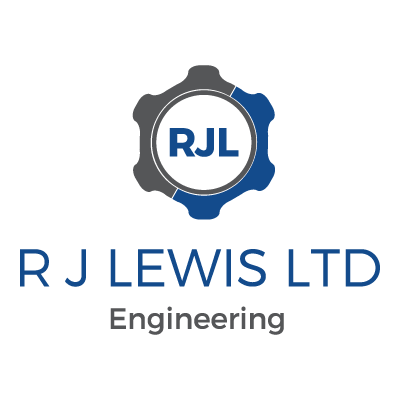 Teresa from RJ Lewis felt that their logo was a little out dated and needed a new look and modern feel. During our initial meeting we discovered they felt the existing font was far from how they wanted the company to be presented and they requested a complete overhaul.
We set out to design something that was going to express the company's workflow in a ever changing world. With the core business being the manufacture of specialist scientific equipment we felt the cog would be a perfect emblem to symbolise their important role in producing specialist equipment and the important components involved in the manufacturing process. RJ Lewis Ltd's involvement is a vital process which keeps the complex machinery turning.
Louis helped us every step of the way, creating us a great new logo and building us a brand new website. We had very little idea of what we wanted, and Louis could not have been more helpful and patient throughout the whole process. He has a very friendly and knowledgeable approach, and we would highly recommend Louis and Brightbox Designs to anyone.
more websites from BrightBox Designs