Client: MOONWRITING
Task: WEBSITE DESIGN/LOGO DESIGN
Creative direction: L. Pulford (BrightBox Designs)
Designer: L. Pulford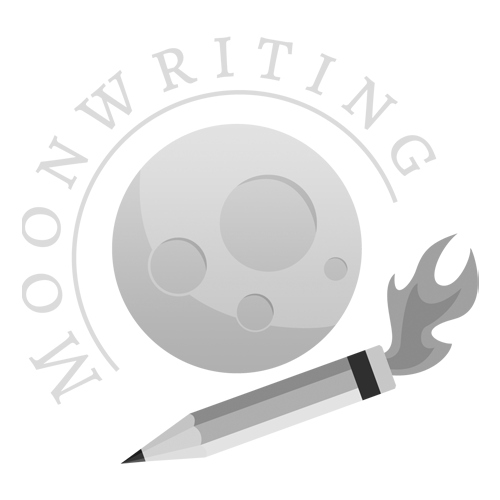 BACKGROUND
Moonwriting is the website of local author Sarah Purdue. Sarah promotes technical writing and her books through the website.
Sarah came to BrightBox Designs with an firm idea of what she wanted for her website, it had to consist of two main areas of the site for visitors to explore. One area for Business writing and one for Creative writing.
We also created the Moonwriting logo from an illustration that was provided.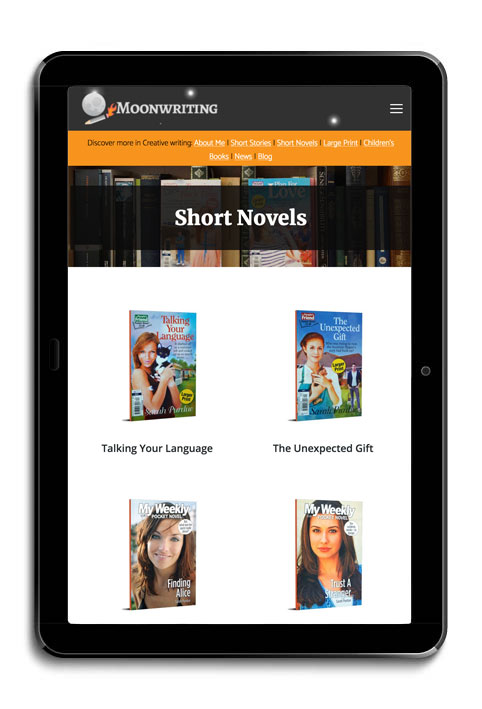 The Business writing side of the website displays information about the services that Moon Writing can offer. The services range from copy writing to capture concepts and turning them into words for use on a blog or business website. As well as business writing which can engage a customer in marketing and the sale of goods and services and technical writing which takes complex information and turning into customer friendly copy.
The Creative writing side of the website highlights Sarah's work as an author and the creative writing side of her life. There a number of pages included in this section of the website covering Sarah's short stories, short novels, children's books, news and a blog for visitors to follow.
Sarah had a friend hand draw a concept for the logo which she presented to BrightBox Designs, we just did the computer part and created the logo used on the website. On the first revision Sarah showed friends and family and it was a winner. Sarah's family liked it so much they contact me to make up some mugs as a surprise for the launch of the website.
We were very pleased with the outcome of the logo and the feedback we received was very positive.
I had approached a couple of website designers before talking to Louis at BrightBox Designs but Louis seemed to have the best understanding of what I wanted from my website. I had lots of ideas but a lack of knowledge of the technical side of website creation. Louis managed to translate my varied ideas into a practical, functioning and attractive website. His design has far exceeded what I had hoped for and my website continues to evolve which was also a vitally important factor for me.