Forest Holme Hospice Charity
Client: FOREST HOLME HOSPICE
Task: Brochure Design
Creative direction: L. Pulford
Designer: L. Pulford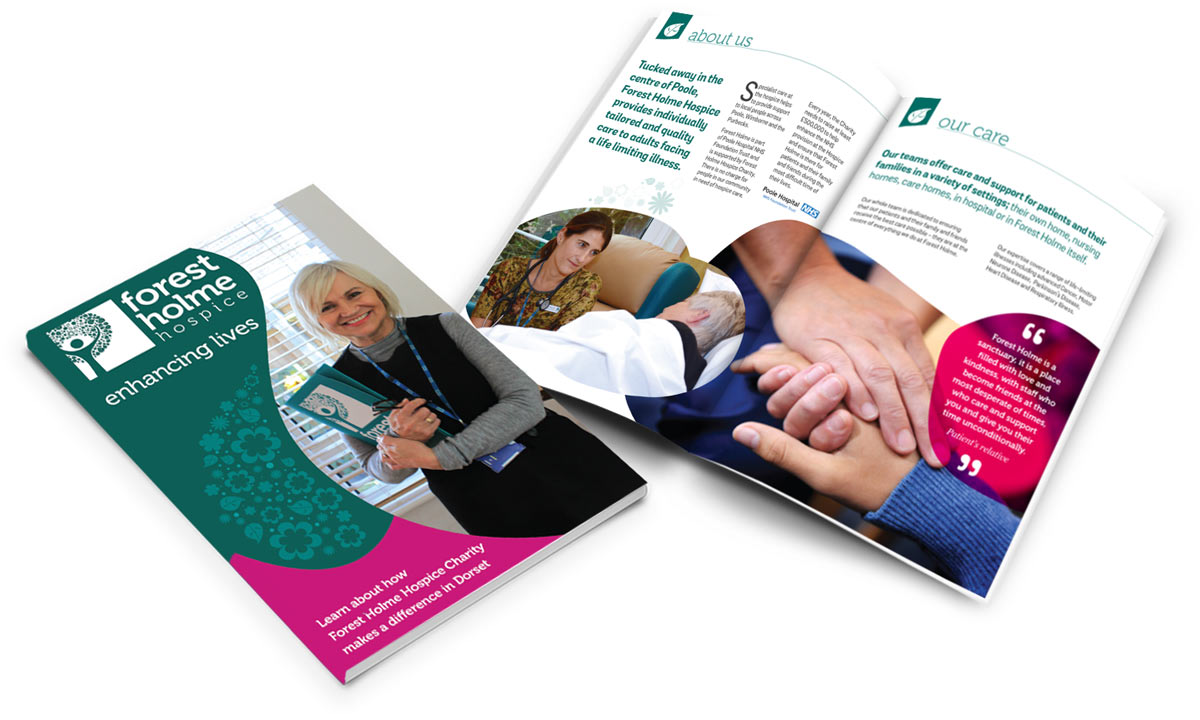 BACKGROUND
Forest Holme Hospice based in Poole is a purpose-built specialist palliative care unit, which is part of Poole Hospital, providing individually tailored care for adults facing life-limiting illnesses.
BrightBox Designs attended an interview and subsequently submitted a tender for the Forest Holme Hospice charity's next project.
The charity wanted to produce an 'about us' brochure to inform local people about what the charity does to help support patients and families. The brochure had to include information about charity, the care it provides, case studies about past patients, reasons to donate and how these donations will help Forest Holme Hospice.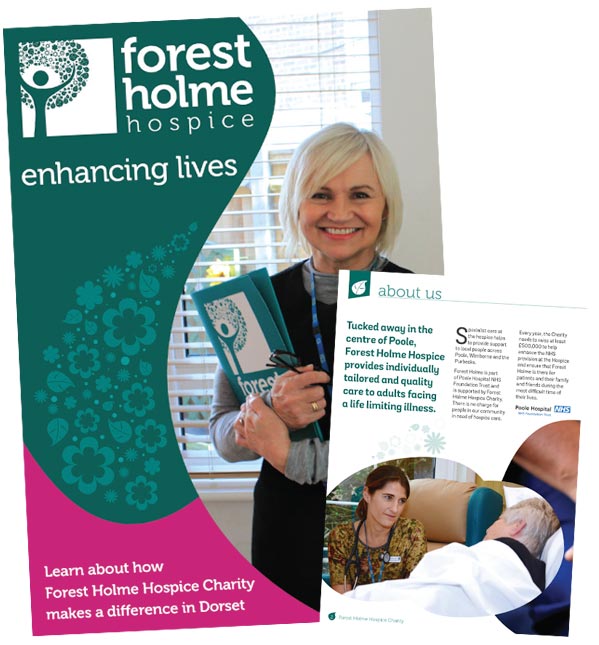 The brief was to produce a professionally designed piece of literature with solid branding. It had to offer a comforting layout, which would be appealing to its readers.
Using the charity's branding guidelines for the colours and font usage, BrightBox Designs incorporated images with irregular/curved edges to deviate from stiff, rigid lines that are often found in promotional materials for business-like companies. The finished brochure incorporates images of staff and patients to express the feeling of the comfort and warmth that is being created at Forest Holme Hospice from day-to-day.
BrightBox Designs was only extremely pleased to secure this job and proceed with the brief, but also to have the opportunity work alongside such a worthwhile charity.